A well-rounded cybersecurity framework is crucial
When it comes to safeguarding your business data from cyberattacks, relying on a few standalone solutions is not enough. At ETB, we take a holistic and proactive approach to your security by implementing tailored security tools that provide comprehensive protection for your systems, 24/7/365. By partnering with us for cybersecurity services, you can put your worries aside and work with confidence, knowing that our experienced and certified security experts have your back and are constantly on the lookout for threats to your IT.
Protect your business from all angles with our advanced cybersecurity solutions
When you entrust your IT to ETB, our dedicated team will start by assessing your current cybersecurity posture, identifying vulnerabilities and then implementing cutting-edge solutions customized to your specific risks. Alongside essential tools like firewalls, email filtering, and access controls, we also provide continuous monitoring to detect and prevent intrusion attempts. With ETB's cybersecurity services, not only will we work tirelessly to keep you safe, but we will also assist you with compliance matters, freeing you from the burden of cybersecurity concerns and allowing you to focus on growing your business.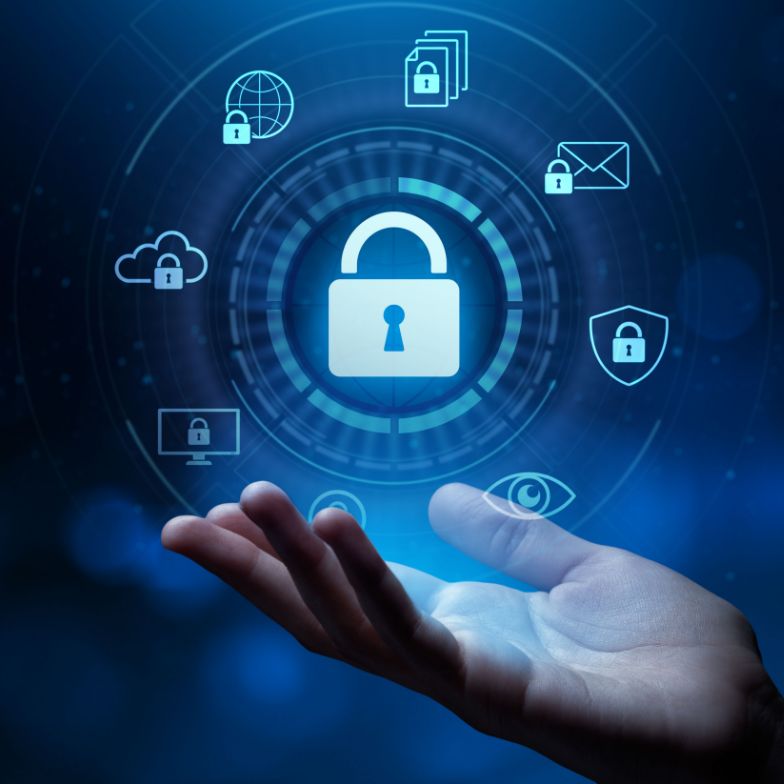 With ETB's cybersecurity solutions and services shielding your business and its data, you can rest assured that: