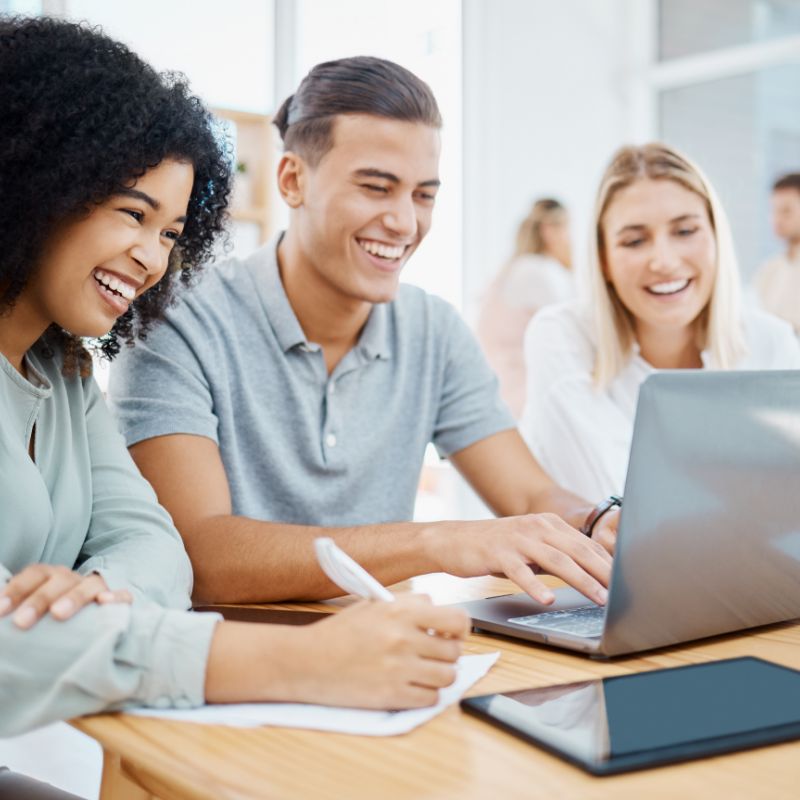 ETB has been the area's one-stop shop for all things IT since 2002. Our customers are small- and medium-sized businesses ranging in size from 10 to 150 employees, and they use various technologies to solve their business needs. They see IT as more than just an expense that detracts from their bottom line, but rather as a key component to drive their business forward — and at ETB, we make it our mission to ensure our clients can achieve this goal. Whether a client wants to take things slow for steady growth or wants to supercharge their business with a digital transformation, we help them succeed the way they see fit.
We value our relationships with our customers and focus on building trust to keep them strong. They rely on us to support them in their day-to-day operations, as well as the big projects that help them reach their goals, and we don't take this responsibility lightly.
We learn about the technology behind their business and what their business provides to their customers. This enables us to provide them with an efficient, knowledgeable, and cost-effective support team, which allows them to get back to serving their customers.
To deliver top-notch support and the best IT solutions to our customers
When our customers give us a job to do, we do it right the first time and work through any challenges we may encounter along the way. We don't give excuses as to why we can't do it or which vendor isn't delivering on their promises. We give SOLUTIONS and we focus on QUALITY — in our people, in our service, and in how we operate our business.