How Outsourced Malvern IT Support Can Help Your Business Achieve More and Spend Less
The lost time and headaches caused by IT downtime hampers your operations and demoralizes your workforce. If you're still relying on non-IT employees to solve tech problems or a traditional break-fix IT support provider, you're missing out on opportunities for optimal productivity and increased revenue. Don't let technology disruptions hold back your business's productivity and profitability — partner with ETB and take back control of your business technology.
With ETB's 24/7 IT support services, you can minimize IT downtime and eliminate your employees' tech-induced stress. Our experienced and certified team is dedicated to fixing your technology problems for good, addressing the root cause of issues to prevent them from recurring in the first place. As your trusted IT support partner, ETB will keep your business running smoothly so you can put full focus on growth and improving profitability.
Why Choose ETB as Your Business's IT support company?
What sets ETB apart is our transparent pricing model. You pay the same flat fee every month, regardless of how many issues we solve or when they occur. This means we are fully incentivized to get you back in business quickly and efficiently. Our experienced and certified IT help desk engineers take pride in going above and beyond to keep your IT infrastructure in peak condition.
We also provide a complete suite of managed IT services that not only ensures your technology infrastructure is reliable, but also actively drives your business forward. The ETB team will implement solutions and services that maximize your productivity and capabilities while minimizing cybersecurity risk and inefficiencies. With us as your IT partner, your business technology will remain an invaluable asset for growth and revenue generation instead of an unreliable obstacle to your success.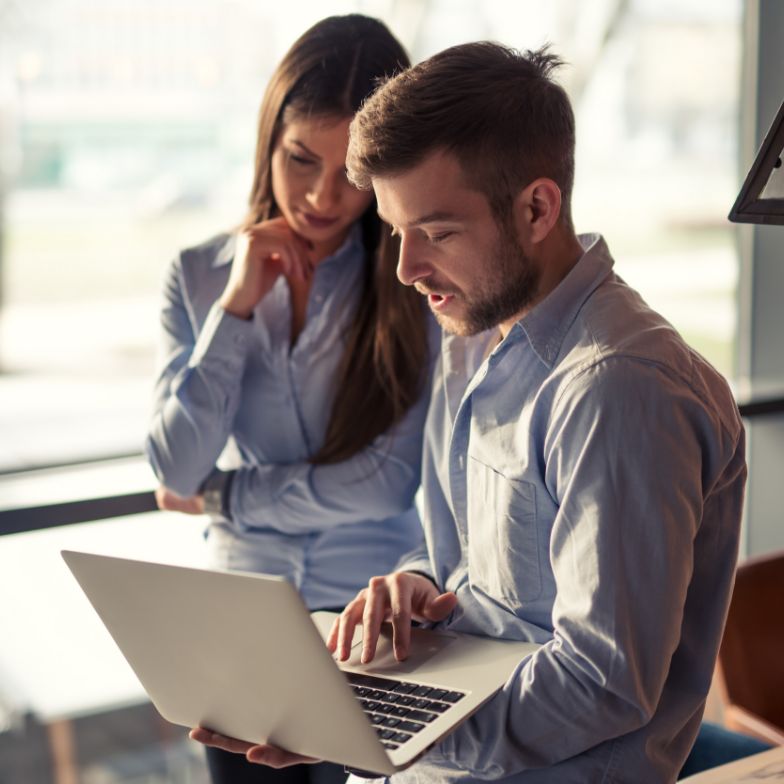 End-to-End Managed IT Solutions
A full suite of IT services and solutions to optimize your entire technology infrastructure
Experienced IT Consulting Professionals
A diverse team of consultants and engineers with a wide range of both technology and business experience
Predictable, Fixed-Rate Pricing
Service plans tailored to your needs for a more stable IT budget and improved ROI
Jargon-Free, Proactive IT Support
IT support that solves problems before they do damage, delivered by friendly experts who are dedicated to customer service
In addition to expert IT Support, ETB provides a wide variety of IT solutions and supplemental technology services
Frequently Asked Questions
What are IT support services?
IT support services refer to technology services offered by a third-party company with the goal of promptly resolving technical issues and providing assistance to technology users to reduce downtime and maintain productivity.
What should I look for in an IT support provider?
When looking for an IT support provider, it is advisable to select one that does not operate on a break-fix model. A break-fix support company will only attend to issues to close the request ticket as soon as they can, while a genuine IT support provider will strive to identify and address the root cause of problems, thus preventing issues from recurring.
How much do IT support services cost?
The cost of IT support will vary depending on the size and complexity of your IT system. Support for a smaller and less complex IT system will generally cost less than support for a larger and more complex system. However, even for a larger and more complex IT system, our IT support services are likely to be more cost-effective than continually expanding your IT team to accommodate your growth. Additionally, with us, you only pay for the services and solutions you utilize, making our IT support more cost-efficient.
We stand by our promises, but you don't have to take our word for it. See what ETB's satisfied customers say about working with us:
"ETB Services has provided network services to the Timothy School for over 20 years. As we've grown they've helped us every step of the way. Our staff appreciates the prompt professional service we receive from ETB and I appreciate the fact that I don't hear any complaints about their services. That is a beautiful thing."
"Our experience with ETB has been nothing short of exceptional! Their top-quality work, along with their industry knowledge and friendly staff makes bringing our computer needs up to par an enjoyable and profitable experience. We at the Vincent Giordano Corporation highly recommend the employment of ETB Services."
"All is good here. Have appreciated the attentive and professional help from your guys. You have a good group there!"
"Looking forward to another great year together. Please let all of your staff know how much we appreciate and respect their work!"