Last month I talked about the evolution of change and I kept thinking about it even after I finished the article. It wasn't so much that I continued that path of thought, it was more about completing the path: A cycle.
We've been fortunate enough to be with some of our customers long enough to see them go through cycles, the same way you've seen them yourselves. This is everything from seeing a business begin as a start up, hungry for a place in the industry – To becoming the standard for their industry and teaching others how to break in. It could also be watching a star employee join your company and several years later promoting them to department head, overseeing half of the people who were above them when they first began with the company.
These cycles are just as prevelant in our personal lives as we watch the generations witin our families grow; As one generation goes from being the kids, to being the parents, to watching the kids be the parents, and sometimes even to being assisted by their kids.
These kinds of cycles may seem unexpected and even uncomfortable at times, but they are all a part of our growth process and an undeniable part of progress in our society.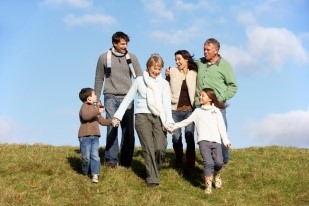 Thanks for your business and make it a great day!
Warm Regards,