One question I get asked on a regular basis is "How has technology changed?". I'm not talking about being asked this as a general, but more in regards to "What have I missed?".
I get this question most frequently when someone has been out of the loop from a technology perspective and they are getting ready to re-enter into it. This could be anyone from the parent who spent the last 10 years raising children at home to the business person who went into business for themselves and has now decided to return to corporate America.
There are two points I try to make very clear: 1) You are probably not as far out of the loop as you think you have been and 2) It is not as big of deal to catch up as you fear it to be. Yes, the changes in technology in the last 20 years are huge! But it's really to the point where it would be pretty tough to avoid some form of technology regardless of where you are in America.
If you came to me as an individual who had never used a computer in the previous 80 years of life and didn't know the difference between when to use a mouse vs the keyboard, then I would say you have a significant challenge ahead of you. But that's probably not the case.
Think about what you did during the 10 years you raised your children at home. It likely included activities like emailing friends and family, posting pictures to social networking sites, and teaching the kids how to research through the Internet. Maybe you have to learn how to use PowerPoint and WebEx when you get back into a corporate position, or a new accounting software when you start a bookkeeping job – But you can do that! You have some base skills as well as the resources to help you learn these programs. Always remember there are a lot of people in your shoes and with so many changes all around us, we're all learning something new.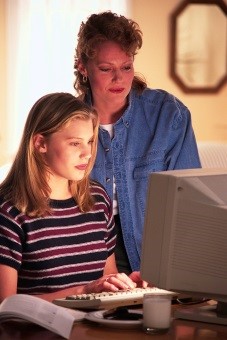 Thanks for your business and make it a great day!
Warm Regards,