The topic on my mind this month is determination. This is something that I respect in others and strive to maintain in myself. As we're getting into the time of year for fundraising race events, I'm reminded of someone who is a great display of this strong type of determination.
Inspired by the loss of a loved many years ago, this individual began committing the physical and financial energies it takes to participate in a fundraising races in her honor. Shortly down this path he became ill himself. Having battled the illness and come out ahead, he didn't take the easy road – He went back to the race the next year and participated again.
The type of determination this choice required was not only of a strong of body, but also of a strong of mind and commitment. In our everyday lives, we each have choices to make – Some are hard and some are easy. I think we can all agree we are not able to control our situations and circumstances, but we do always have the ability and the opportunity to chose to how we deal with them. That is where you truly get to see the character of someone.
I admire this person who continued to raise money, raise awareness, and raise his personal standards of physical fitness… In spite of the circumstances he faced. Instead of letting adversity take him down, he used it to fuel his determination to come back even stronger. This is one of the reasons I will be running along side of him again this summer.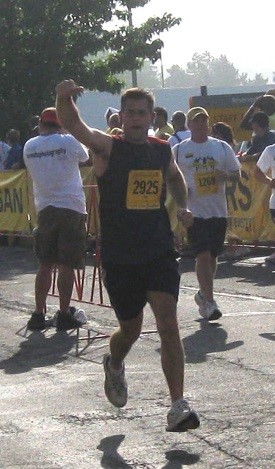 I hope we are each able to find our own determination and use it in whatever way we are able to help us be a better person for ourselves, our loved ones, our businesses, and our communities.
Thanks for your business and make it a great day!
Warm Regards,

P.S. If you are interested in learning more about my fundraising efforts, please go to: www.livestrong.org/fundraising/ebarnshaw/