My wife and I are getting ready to head down to Wildwood, NJ to join some of my family for a few days of shore fun. One of the things I'm looking forward to most is some fantastic pizza!
As I was salivating while pondering this idea, I remembered sharing this tradition with my wife when we first started dating. I took her to Mac's and I took her to Sam's. The custom is to try both and then choose which pizza is your preference. This is similar to the tradition many of us have shared with out-of-town guests: Take them to Pat's and take them to Gino's so they could decide which place has the better cheesesteak.
When you think about it, you remember there are many pizza shops in Wildwood and many cheesesteak places in Philly – Yet somehow these vendors have created a brand so strong and valued that people use their product as a way to define themselves. Think about how many times you've heard the phrase "I'm an Apple guy," and you know exactly what they mean by that statement. Apple has done the same thing in the tech business.
This is admirable and inspiring. What if you found a way to brand yourself or your business in a way that actually defines your industry and your customer base? That takes time, a good product, consistency, and great marketing. Imagine the possibilities of leading the pack – And let us know if there's anything we can do to help.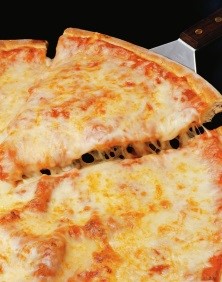 Thanks for your business and make it a great day!
Warm Regards,