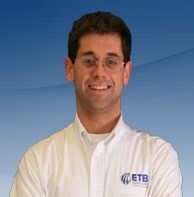 You can definitely feel that Spring is in the air and it's a time of renewal, expansion, and growth. It's time for a bit of spring cleaning and to finish up what you started.
For ETB, that means one last place to have our new logo: The service van. A couple years ago we refreshed our logo and have been adding it to everything as we have replaced the old or simply created something new. It's now on our office, our business cards, our shirts, our newsletter, our website… and now the van has it too!
Although it'd be great to always make massive changes all at once, sometimes that isn't the most practical approach. In this instance, it made the most sense for us to bring everything current gradually, as it happened naturally.
It's just like the flowers of spring: You can choose to plant the seeds and let them flower in their own time or you can plant several pots of daffodils and hyacinths and have an overhauled, instant garden. Whatever you choose, just keep moving forward!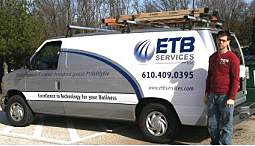 Thanks for your business and make it a great day!
Warm Regards,