November is the time of year when I travel down to Florida for a large annual IT conference. Not only is it nice to work in an area that's 10 to 20 degrees warmer, it's also a great time to meet and reconnect with my peers in the IT industry.
Especially as a small business owner, finding a way to keep your finger on the pulse of your industry is vital to staying current with the marketplace. I have been fortunate to form working relationships with some dynamic IT professionals throughout the country, and learn from their experiences – bad and good!
In addition to networking with a couple thousand of my peers at this conference, we're also provided with training by some of the top leaders in the industry. The most difficult part is deciding which sessions to attend when so many of the topics interest me and would be beneficial for our business.
Whether it's attending a conference, enrolling in a course at your community college, or just joining a LinkedIn group, I encourage you to stay in touch with your industry. It will help you grow your business and provide a higher level of service to your customers.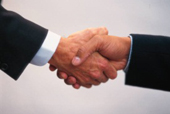 Thanks for your business and make it a great day!
Warm Regards,