ETB Services, Inc. - Hurricane Preparation Notice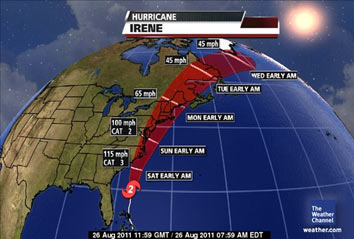 With the impending extreme weather conditions expected this weekend, ETB Services, Inc. would like to make some suggestions regarding your IT infrastructure and safeguarding it from the expected weather.

What we suggest you do:
Workstations should be shut down upon close of
business today so that in the event of erratic electricity issues during
the storm they will be less likely affected.  This includes
peripherals such as printers, scanners, etc.
Any office that is in a low lying area may want to
consider getting important equipment off floors that may be susceptible to
flooding to avoid water damage.
We have been busy today taking all precautionary measures internally to support your needs during this time.  If you have any additional questions, please contact us
and we will answer any of your non-emergency related questions until 5:30PM EST today.
Email: support@etbservices.com
Phone: (610) 409-0395
Warm Regards,
ETB Services Support Desk