Deal of the Month
Microsoft Office 2010 Home and Business
$295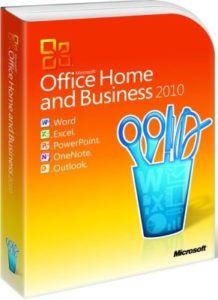 This month we are offering the newly release and tested Microsoft Office 2010 Home and Business software suite. This is an essential software suite for managing small businesses and working from home. Enhanced tools and features help you run your business, connect with customers, and organize your household more efficiently. Office Home and Business 2010 features new photo, video, and text effects for creating standout documents and presentations. New communication tools in Outlook 2010 help you stay in touch and organized. Office Home and Business 2010 makes it easier than ever for you to manage things in the office, at home, or in between. This special offer includes the software and remote installation on one computer by an ETB Technician.
Applications Included:

Word
PowerPoint
Outlook
Excel
OneNote
For questions or to place an order please fill out the form below
or
call 610-409-0395 x2.
Offer expires 01/31/11